Completely Yours
Love is not a fairy tale.
There is always risk involved …
A broken heart. Unrequited love. Painstaking good-byes. Is it worth it?
This unforgettable collection explores the beauty of falling in love, the anguish of loss, and the doubts that plague us as we decide if love is worth the risk.
These short stories truly capture the messy complications of real-life relationships. Get a glimpse of the raw thoughts and emotions as these couples weigh the consequences of unrequited love, long-distance heartaches, broken marriages, and agreeing to marry a man with a dangerous occupation. Who will end up brokenhearted? Who will find the love of a lifetime?
From sweet proposals to tragic circumstances to comical wedding vows, this fresh collection of heartfelt stories captures all of it. Each story is based on real couples and events that will make you laugh and make you cry. With compelling people and surprising twists, each couple will captivate you as their relationships are put to the test. Who will say good-bye forever? Who will find true love?

Order this book with a personalized signature from the author.
(Once payment has been made you will be able to send in your personalized text.)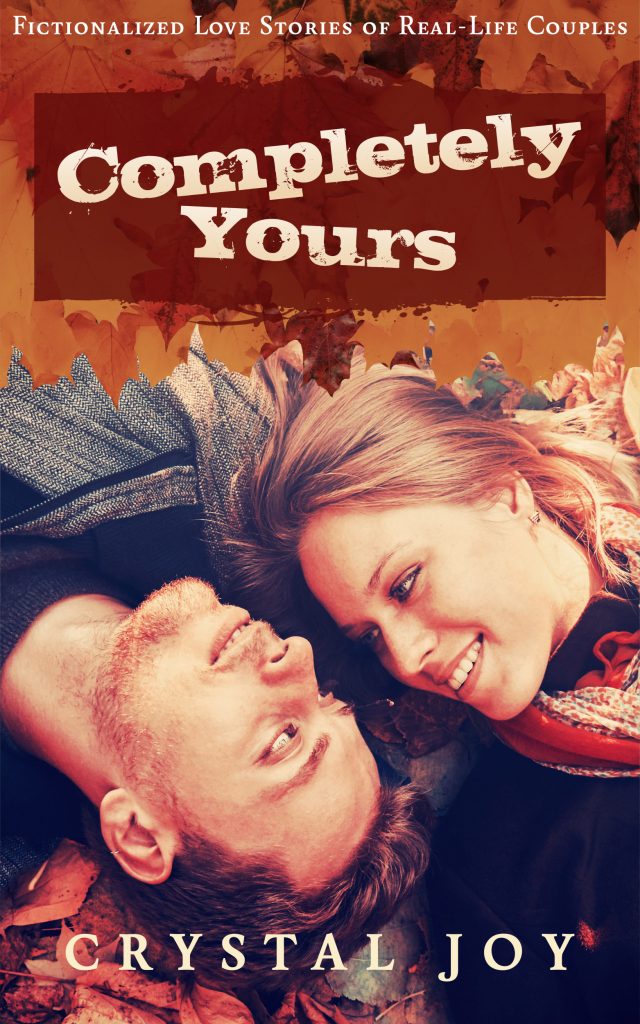 "A collection to fill up your heart and tug at your soul. Each story pulled me in and had me hooked, making me desperate to find out who stayed together and who said goodbye to love. Well written and captivating, you won't want to miss the ups and downs of these true stories."
"In Completely Yours, Crystal Joy returns with seven new love stories of real-life couples. As in her first novel, Joy does an excellent job depicting the complexity of love … the highs and the lows … the risks and the rewards. Pulled in by each story, I was unable to put the book down and ended up reading it in one sitting. While Completely Yours evokes a multitude of emotions, in the end, it leaves the reader feeling uplifted and hopeful that love is always worth the risk!"