Shackled Heart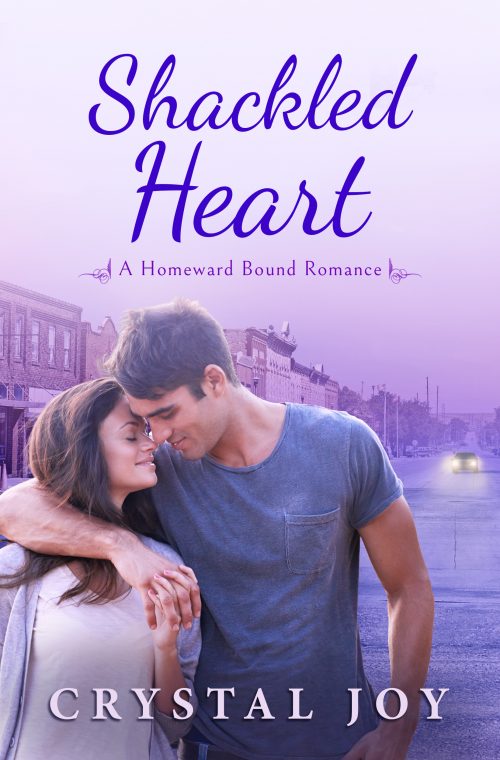 After losing his wife in a horrific car accident, Charlie Grimm believes that he deserves to pay for the life he stole. Haunted by his irreversible mistakes, Charlie vows he'll never fall in love again, and who could see past his criminal conviction anyway?
MacKenna Christensen strives to support all of her parolees. But when she discovers Charlie is her client, she refuses to help him. She can never erase the gruesome images of his wife's death. Yet when she sees Charlie's anguish, she realizes he's not the reckless monster she imagined.
As the disdain between Charlie and Mac turns to desire, guilt tears them apart. Is Mac willing to take a chance on a client at the risk of losing her job? Can Charlie forgive himself and open his heart to Mac, or will she become one more regret?
Available on Amazon, Nook, and Kobo. Print copies are also available at Just Because, The Book Rack, K & K Hardware, and Dunn Bros. 
Buy online:
Amazon
Barnes and Noble
Nook eBook
Kobo
Famous people I picture playing the characters:
         Charlie Grimm-Chris Hemsworth
         MacKenna (Mac) Christensen-Megan Fox
         Jen Thompson-Emma Stone
         Daniel Grimm-Bradley Cooper
         Hannah Grimm-Drew Barrymore
         Ray Meyers-Jeff Bridges
Inspiration playlist:
Feels like Home by Chantal Kreviazuk
Love Me by JJ Heller
Last Kiss by J. Frank Wilson and the Cavaliers
I Want You To Want Me by Cheap Trick
Hungry Eyes (remastered 2003) by Eric Carmen
Beauty in the Broken by Hyland